WOOSOUNG LAMIR is one of the largest Vinyl Flooring manufacturers in Korea. We have been the pioneers of PVC flooring tiles in Korea since 1986 and have been operating as WOOSOUNG CHEMICAL CO., LTD. since 1989. In all the years we have been supplying clients all over the world. We have never wavered from our original goal. Our goal has always been to cater to each customers needs independently and to guarantee the best level of service possible. Whatever look you have in mind we at WOOSOUNG LAMIR can help you achieve it with our exhilarating ranges and our expert advice. Lamir tiles offer a selection of tiles in a wide variety of styles, colors and patterns. Lamir tiles are also more durable and more economically viable, thus offering the perfect balance between beauty and reliability. There water resistant, superior anti-slip properties in combination with an easy to clean low maintenance surface make them the perfect choice for any industrial, commercial or residential property. Lamir floor tiles provide NANO SILVER technology which is killing germs, fungi and bacteria and NANO SILVER technology is that it also helps to eradicate all known odors. Here at WOOSOUNG LAMIR we take pride in the fact that our tiles are both ergonomic and ecological. This allows us to provide our customers the best possible product with the least amount of disruption to the environment.
CEO Message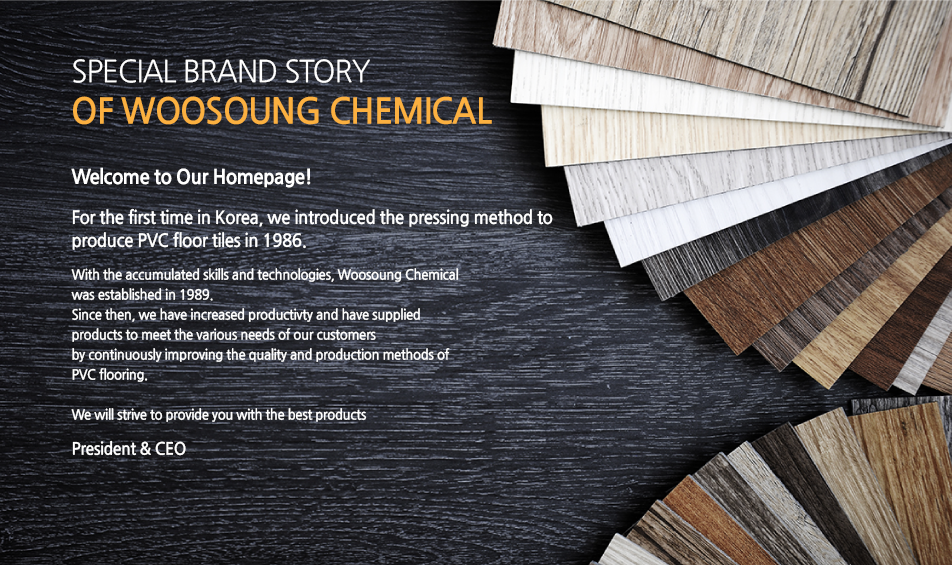 History
PASSIONATE JOURNEY
OF TAKING ON CHALLENGES
o    Company Name

o    President

o    Date of Establishment

o    Employees

o    Product

o    WOOSOUNG CHEMICAL CO.,LTD.

o    Park Suk Bum

o    June, 1989

o    30 Members

o    PVC floor tile
2017
OctCompleted the second factory
2013
JulAcquired RoHS certificate
Jun Acquired CE certificate
2011
JulAcquired ISO 14001certificate by Korea standards Association
2005
SepLaunched Automatic Cutting Belt Feeding System
2002
OctLaunched Automatic In-Line System
AprCertified KS Mark by korea Standards Association
2001
OctAcquired ISO 9001 Certificate by korea Standards Association
MarConfirm management innovation type SME
2000
FebIntegrated 1st & 2nd Factories
JanContracted Halstead International,Inc.Porcelain Tile
1999
JunExtended New Press Lamination Lines
1997
JanContracted OEM with LG CHEMICAL CO.,LTD.
1996
DecLaunched Base & Balance Lines
NovLaunched the Calendar Lamination Line & Welfare Facilities
OctFactory Extension & Welfare Facilities for Mamyeong-ri, Naechon-myeon, Pocheon-si, Gyeonggi-do, Korea
1989
JunEstablished WOOSOUNG CHEMICAL CO.,LTD.
OUR GROUP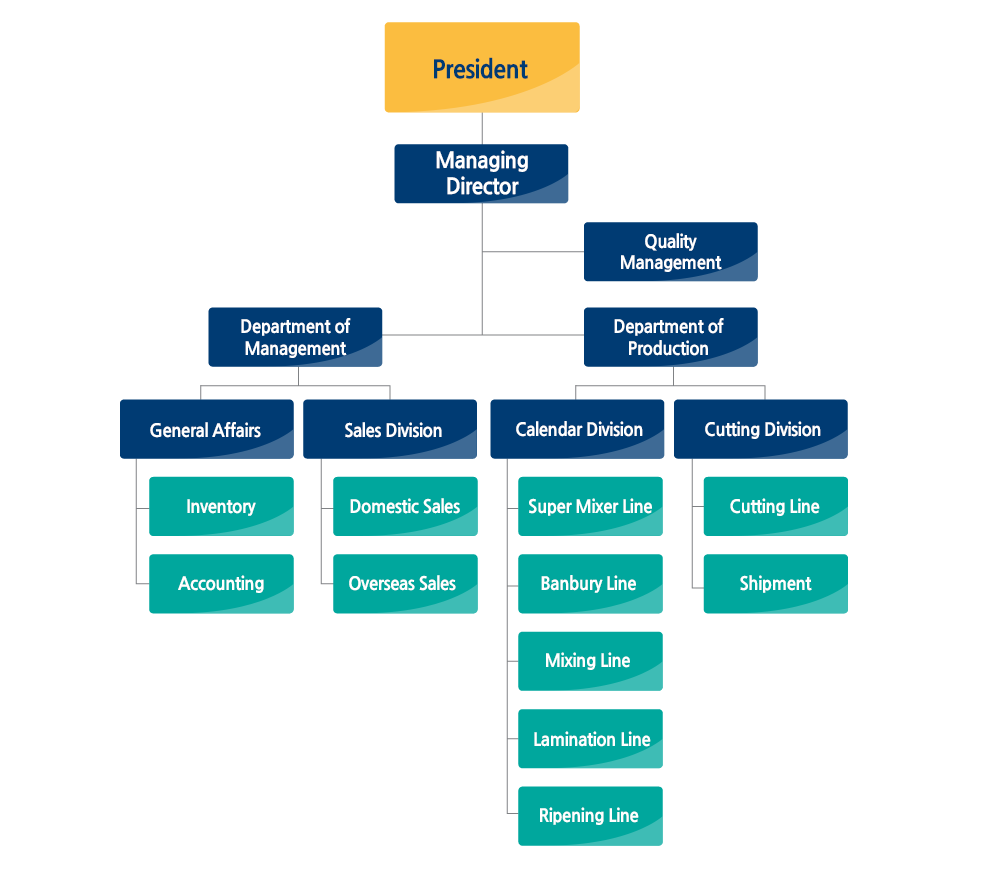 Storehouse


Building
Contact info
 Website: http://woosoungchemical.com